Cherie holds a Diploma in Clinical Hypnotherapy. In addition to her qualifications as a Clinical Hypnotherapist, Cherie is an accredited Clinical member of the Australian Hypnotherapist's Association and is also a member of the National Guild of Hypnotist's ( America)
In assisting her clients to make the changes they require, Cherie can call upon many modalities such as: Hypnoanalysis, Neuro Linguistic Programming (NLP), Cognitive Behavioural Therapy (CBT), Transactional Analysis (TA), Ego State Therapy, and Thought Field Therapy (TFT). The exact mix of therapies / modalities is customised for the individual client. In many other areas, it is the client who has to fit the therapy - not so at CRL Hypnosis.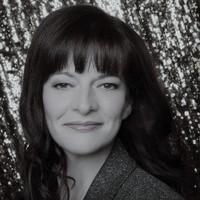 CRL Hypnosis, established over 20yrs has been successfully assisting clients from Castle Hill and the surrounding Hills suburbs. Kellyville, Norwest, Glenhaven, Cherrybrook, Castle Hill,  Dural, Glenorie, Castle Hill and many other areas of Sydney Cherie can provide the skills and expertise to help you achieve your desired outcome.  Cherie Richey-Lowe, is an experienced Clinical Hypnotherapist, a certified NLP Practitioner.
CRL Hypnosis offers a professional, caring, and insightful environment to all its clients. The range of services offered includes Clinical Hypnotherapy, Neuro Linguistic Programming (NLP), Thought Field Therapy (TFT), and equine assisted Therapy.
Over the years, CRL Hypnosis has successfully provided its clients with assistance for a variety of issues, such as quit smoking, ongoing health conditions, weight management, , stress management,  relaxation, performance enhancement and pain relief, in order to achieve positive change.